About Bumper Rescue
Bumper Rescue – A History of Success
We care about your car as much as you do. Allow us to return your vehicle to absolute perfection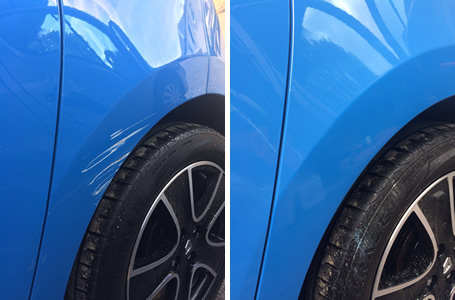 Over the last 20 years we have enjoyed great success in providing unrivaled quality workmanship and customer service in the car body repair industry. Our sister company is the longest established independent PDR (Paintless Dent Removal) company in the region and continues to grow in stature and reputation every year.
In everything we try and do within the group, we aim to do it to the highest of standards. This comes from the ground up in selecting only the very best individuals to carry out our industry leading cosmetic repairs. We are not part of or affiliated with any franchise organisation which allows us to keep closer attention to the delivery of our product, service and the level of care we afford to our valued customers. This, along with our passionate pursuit of excellence in continuous staff training, education and self improvement allows us to keep one step ahead of the game and be the company of choice for a customer who demands only the very best when it comes to the repair of their vehicle.
Professional Car Body Paint Repairs
As well as our mobile bumper repair service, we have two professional bodyshop premises in Cheshire and Staffordshire. Both are comprehensively equipped in order to provide high quality bumper scuff, dent removal and panel scratch repairs to the highest professional standards.
We believe we have some of the best paint repairers in Cheshire & Staffs and pride ourselves on our strong reputation for quality workmanship that has been built over many years.  Not all mobile/bodyshop repairers are the same however.  We will never compromise on quality in order to get each vehicle of of the door as fast as possible.  It's important every car has the same dedication and attention to detail spent on it where only the highest of standards are acceptable.  At Bumper Rescue we use the finest products and industry leading repair equipment to make sure your vehicle looks as good as the day it was made.
Bumper Rescue – Auto Paint Experts
We pride ourselves on our unrivaled reputation within this niche market and are committed to offering exceptional quality and customer service. If you need help with your vehicle, you should contact us.