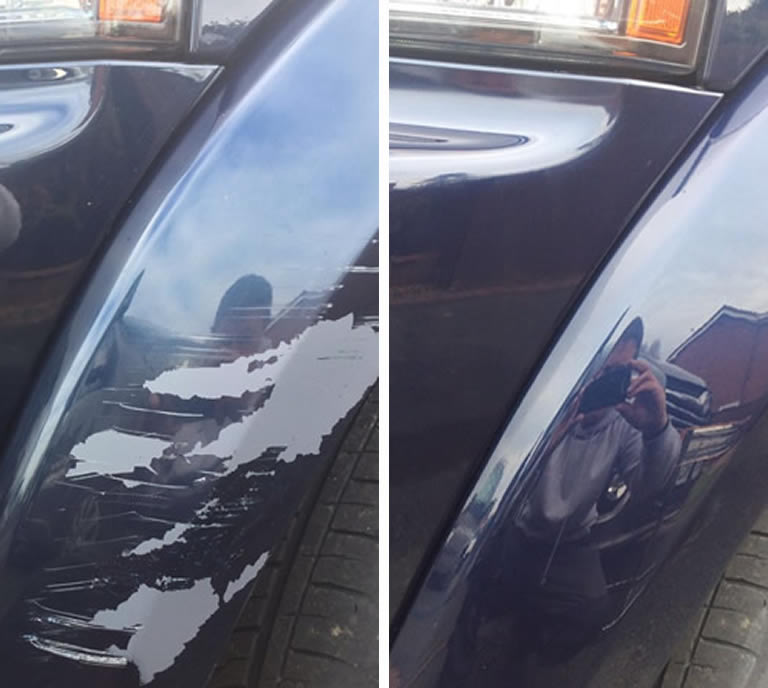 Car bumper scuffs are common problem on today's roads. There are more cars than ever, roads busier and car park spaces tighter. People miss obstacles in their blind spot and even the most careful of drivers take on small car scratches and scrapes to their vehicle occasionally. A car paint scuff can affect your vehicles resale value, as well as projecting a scruffy and un-kept appearance. Car bumper scratch repair by professionals is cost effective, fast and completely hassle free. Rather than replacing your bumper or repainting the whole panel Bumper Rescue will restore it to pristine condition with our fully mobile car paint repair service, using the best technicians, techniques and tools for the job.
Car Paint Specialists
Bumper Rescue over a unique and specialist service in all car scuff and scratch repairs. Our service typically takes just a few hours to complete and even better we come to you at your home or work to carry out the repair. This saves you time and money when compared to a traditional bodyshop and because our prices are up to 75% cheaper than most car bodyshops, the cost to repair the damage well falls under that of your insurance excess. This keeps your annual insurance premium down and keeps your no claims bonus intact.
We can help you with:
Paint scuffs
Car scratch repair
Bumper cracks and dents
Professional colour matching
Professional bumper repair
Industry leading paint products and materials
Highly skilled & experienced SMART repair technicians.
We will completely repair or remove various degrees of damage caused by scuffs, cracks, dents or scratches. What's more, we are friendly, reliable and take pride in the fact that we provide the best quality service available.