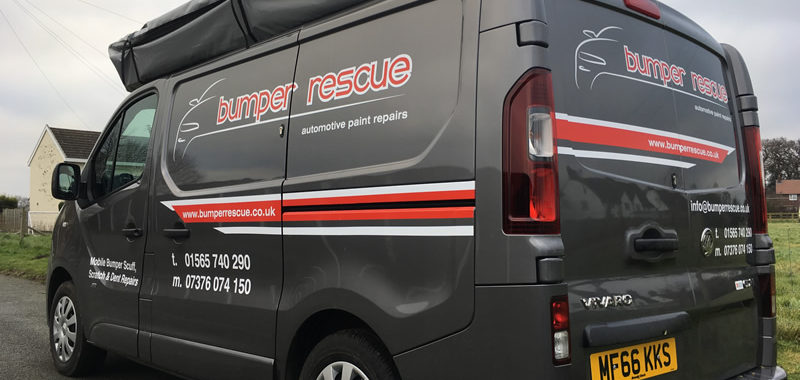 Bumper Scuff Repairs in Stoke on Trent
Vehicle owners in Stoke on Trent all have one thing in common – every day they face the risk of having their car scratched, scuffed or scraped. Stoke on Trent bumper scuff repairs are carried out at your home or work with our mobile repair vehicles and for larger repairs at our state of the art professional premises in Middlewich, Cheshire
No matter how careful you are as a driver, one brief lapse of concentration – even on your own driveway or getting into your garage – could result in the sort of damage that immediately devalues your car. It is quite common to find a build-up of scratches on doors just from keys too.
In fact, according to the RAC's insurance arm, around two thirds of motorists experience the frustration of car damage in a car park. It's not just other drivers who can leave you facing car scrape repairs, it's all too easy to misjudge your distance from that post, kerb or wall.
If you are a driver facing a car scratch repair in Stoke on Trent, you are a phone call away from getting it sorted out by Bumper Rescue.
There is no need to worry about delivering your precious vehicle to a traditional car bodyshop. We can complete mobile bumper scuff repairs for car paintwork for all our Stoke on Trent customers with minimum fuss or inconvenience.
It's not just bumpers that benefit from the state-of-the-art technology and many years experience we offer. Bumper Rescue can also cover scrapes and scratches anywhere on your car bodywork. We use the latest software to provide an exact colour match to your make and model. We even use waterborne car paint that is environmentally friendly, to create a blemish free finish that is as good as new.
The whole process can take as little as 1 hour. And as the car bumper scuff repairs Stoke on Trent is done at your home or workplace, the cost will be a pleasant surprise. It will be less than charges from a traditional main dealership body shop. Even better, it can be fitted around your busy life and work pattern, for minimum disruption and hassle.
It could well be lower than your insurance excess too, making all the pesky paperwork unnecessary and helping you to keep your no claims bonus.
This high quality bumper scuff repairs process for car scrape damage in Stoke on Trent even extends to dents and dings. We can work closely with our sister Paintless Dent Removal company to restore your bodywork to a very high standard.
Finding marks on your car can be a source of stress, especially as surveys show that each scrape, scratch or scuff on car bodywork in Stoke on Trent can put buyers off.
Fortunately, we provide peace of mind and prompt mobile car paint repairs throughout Stoke on Trent. All you need to do is give us a ring on 01270 440155 or 07508 437170 to bring our fast and convenience service right to your door.
---