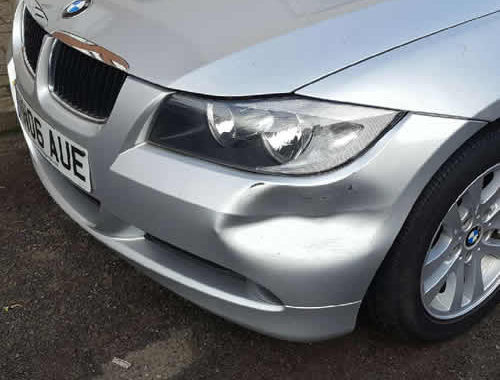 Car Body Scratch Repairs in Sandbach
Modern driving can be a bit of a nightmare – especially for those Sandbach car owners who cherish their vehicle and love that it always looks good. Car body scratch repairs Sandbach can now be carried out in a way that is more convenient to you via our specialist mobile repair station performing on-site, professional car paint repairs at your home or work.
Ironically though, according to the insurance arm of the RAC, around two-thirds of British drivers actually receive damage to their vehicles in car parks. So, no matter how careful you are, accidents happen thanks to other motorists (and of course supermarket trolleys).
Then, of course, there is that split second you forget to check how close you are to the post, wall or kerb. If you damage your car bumper or bodywork on your garage walls or door, it would not be the first car body scratch in Sandbach that resulted from a driver's moment of distraction.
This is not only upsetting, but those scrapes, scratches and scuffs also wipe some of the value off your vehicle. Data has been gathered to show that first impressions count when buying a car; visible damage could make buyers wary.
Thankfully, Bumper Rescue do exactly what our name indicates. But we also restore car body scratches in Sandbach, and any other outward damage.
These car body scratch repairs in Sandbach don't involve any stress or headaches and we always strive to make your car body scratch repair experience as painless as possible. The work is carried out at our state of the art repair premises in Middlewich, Cheshire for a lot less than your insurance excess premium.
This means it cuts out all the stress a claim can bring and protecting your no claims bonus.
We offer over 25 years of experience in our craft, but also the very latest technology. This matches our environmentally friendly, waterborne paint to the exact make, model and colour of your car.
Your car paint repair in Sandbach will leave you with a perfect, blemish free finish – just as if it never happened. Better still, if you also have dents or distortions on your bumper or bodywork, we can work alongside Dents Inc. (Paintless Dent Removal) – our sister company – to smooth everything out.
So, when our mobile technicians in Sandbach have completed your car paint repairs, it's not just your vehicle that looks better, they leave you feeling better too.
Get that convenient and expert car paint repair service by ringing 01565 740290 or 07773 239 790.